How to Change the Channel - Compact Router

Settings for SSID with 2.4GHz band.

Windows computer images are used here though the directions apply to Mac computers as well.


---
| | |
| --- | --- |
| 0 | Each router has wireless channels 1~13 |
---
Router uses one of them to connect to the wireless device.
I will connect with you
on Channel 5
Okay, Channel 5
---
| | |
| --- | --- |
| 1 | Not all of the channels are available |
---



Channel 12 and 13 are not available for some Wi-Fi devices.
Please use either of channel 1~11




※Please refer to your device's manufacturer to check if it supports 12ch and 13ch.


Today's Wireless network
channel is 13

I can use only Channel 1 to 11,
I can't connect!
---
| | |
| --- | --- |
| 2 | Connection gets unstable because of the signal interference |
---
Connection can get unstable because of the interference

with other network in the neighborhood

Please change the channel to lessen the interference.

※Depending on your location, multiple signals are received or it is receiving a signal but won't connect etc.


So many others are
also using Channel 5!
It is too busy,
I can barely connect
---
<See Also>
Please see the image below- shows how the channels emit/receive signals.
Please try to use Channel 1/6/11first and see the connection.


2.4GHz band (11b/g/n) Network Channel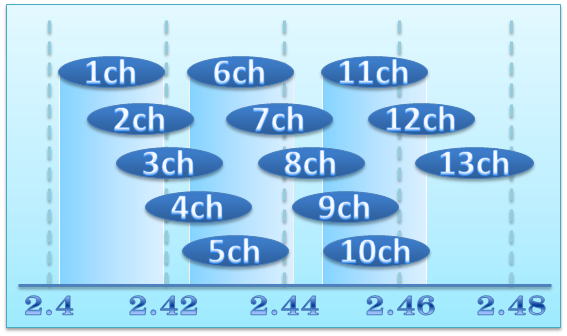 ---

How to Change the Channel
---

※Please click the image to enlarge.
1.
 You need to access to the router management page.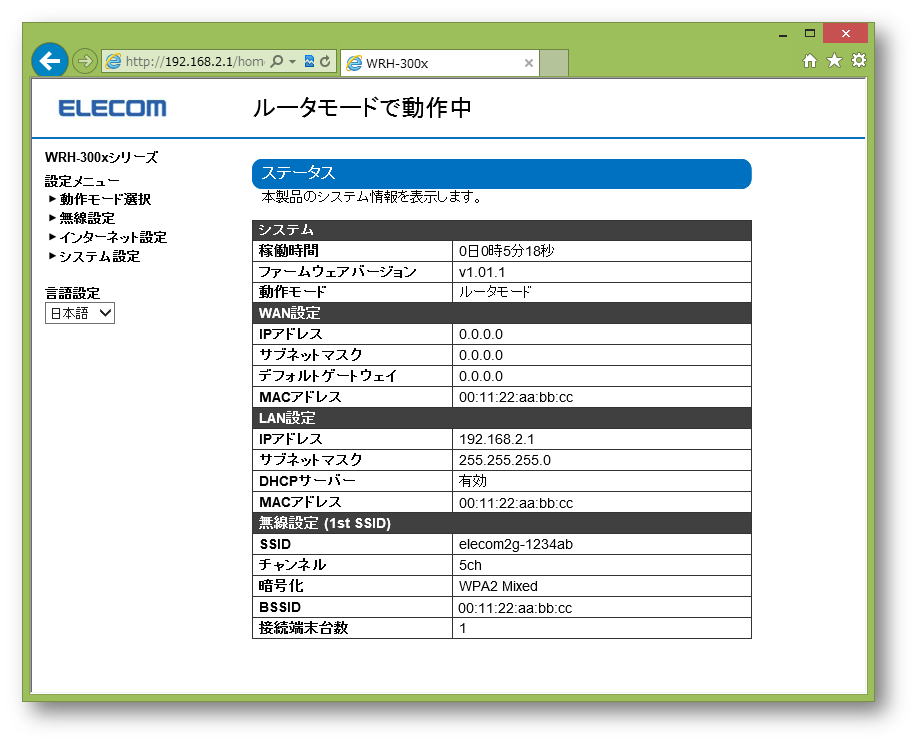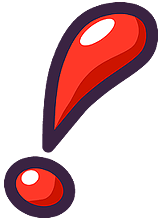 Please see the link below for the directions.
→ 
【Compact Router】Setup Manual
---
2. Click Wireless Settings on the management page.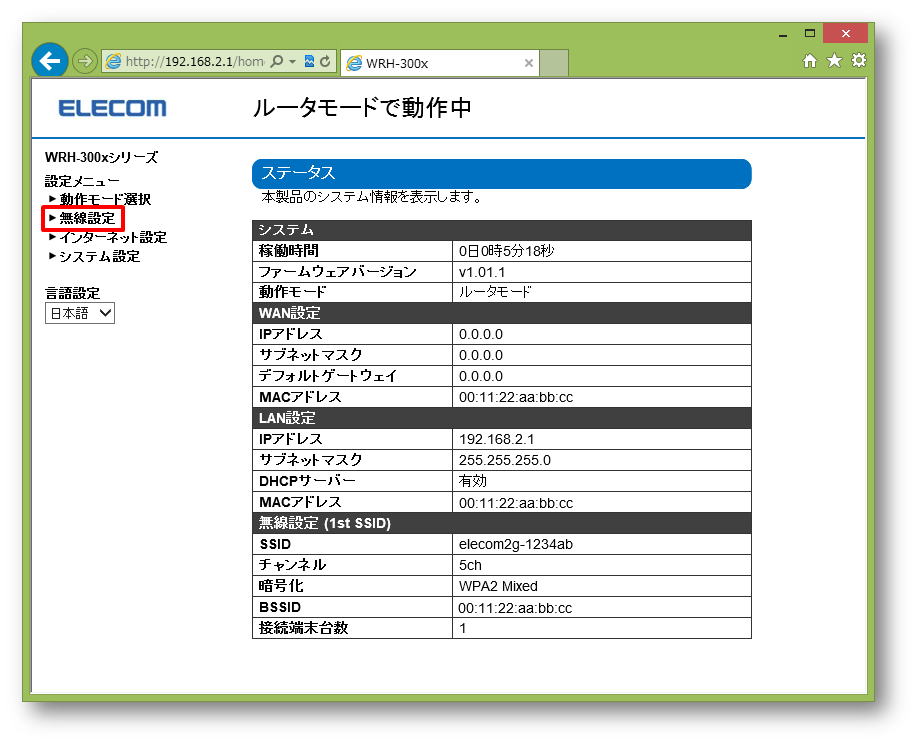 ---
3. Click General Settings on the left side of the page
    Please change the channel.

※Please select either one of Channel 1~11
※If you know your neighbors' channel please select the one not close to it.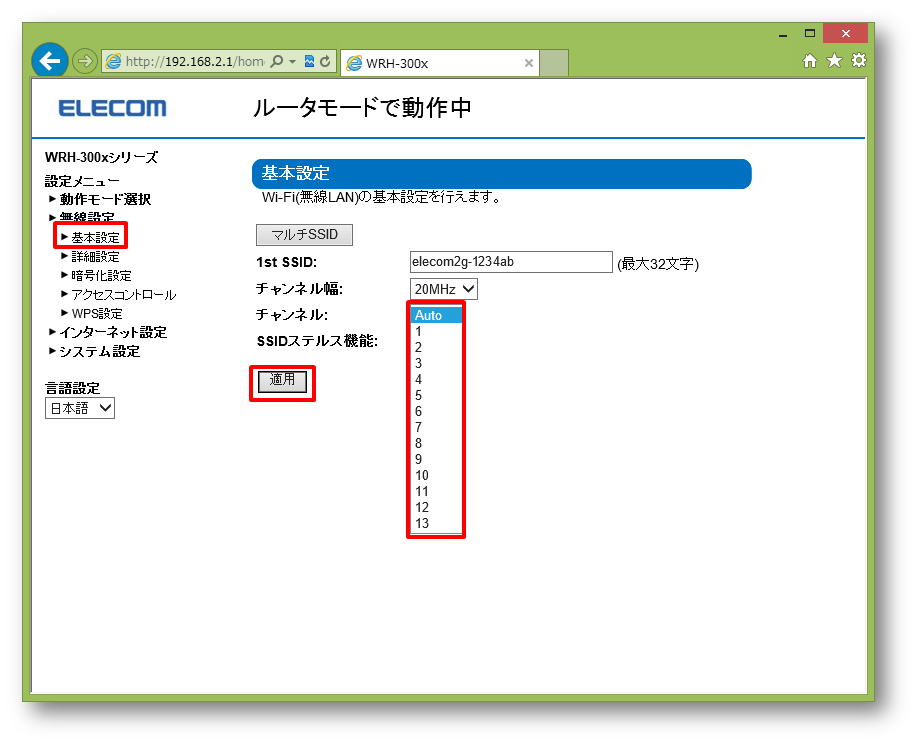 Click Apply

---
4. Please try to connect to wireless network and check if the SSID is detected

When SSID is not detected please change the channel again.

※Please try several wireless channels and choose the most stable one to use.

---
<See Also>
---